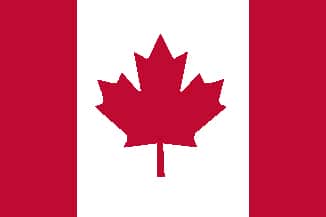 CAMPBELL, CA (PRWEB) FEBRUARY 01, 2016
Adaptive Sound Technologies, Inc (ASTI) launches products at Best Buy Canada
ASTI, the leader in advanced sound machines and adaptive audio products, today announced the launch of its entire sound machine product line online at BestBuy.ca. All ASTI sleep machines will be available, including theSound+Sleep, Sound+Sleep MINI, and LectroFan products.
ASTI, VP of Sales & Marketing, Keith Washo noted, "We have received many inquiries from customers in Canada seeking to purchase ASTI products. Today we are pleased to make our Sound+Sleep Therapy Systems and advanced LectroFan sound machines available on Best Buy.ca to meet the demand of the Canadian market. Best Buy Canada is the nation's fastest growing retailer of consumer electronics with a focus on electronics, personal computers and the latest technology. Best Buy is the ideal partner to present our brand and products. "
Sound+Sleep is a sleep therapy system that helps you sleep better. It features 10 high quality natural sound recordings, different richness settings to embellish the sounds to your liking, and patented adaptive sound technology to automatically adjust volume in based on ambient noise in surroundings to mask out unwanted sounds creating an optimal sleep environment.
Sound+Sleep MINI is a beautiful small portable sleep therapy system to help you rest more peacefully. It features 12 distinct categories with 48 unique sounds engineered to promote deeper sleep and relaxation. It also has the Patented Adaptive Sound technology to continuously and automatically "listen" to your background and adjust volume to block out unwanted ambient noises.
LectroFan is a digital white noise and fan sound machine. It features 10 non-repeating unique fan sounds & 10 non-repeating unique white noise sounds to mask unwanted noises. Excellent for sleep at night or during the day, speech privacy, snoring, studying, tinnitus, pets, meditation and much more.
About Adaptive Sound Technologies, Inc.
ASTI was founded in 2008 and is a leading supplier of sound machines and adaptive audio products. The company's mission, "Adapting audio and improving lives", has been the driving force behind its innovation and product development. Headquartered in the heart of Silicon Valley, ASTI has developed best-selling sound machines like Sound+Sleep and LectroFan that redefine the science of sleep and recently expanded its reach to the wearable tech market with its Novo smart volume control technology.
Learn more about Adaptive Sound Technologies, Inc at http://www.ASTICorp.com
Adaptive Sound Technologies, Inc. (ASTI) launches products at Best Buy Canada.
ASTI announces etail launch for its suite of advanced sound machine products on BestBuy.ca
http://www.prweb.com/releases/2016/02/prweb13191989.htm