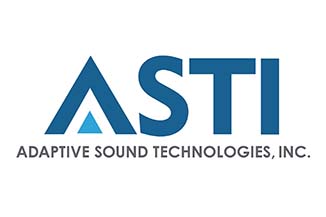 CAMPBELL,CA (PRWEB) FEBRUARY 25, 2016
Adaptive Sound Technologies, Inc. (ASTI) Announces New Sound Machine Partnership with Leading Sleep Product Retailer, Sleep Direct
Adaptive Sound Technologies, Inc. (ASTI), the leading supplier of adaptive audio products and advanced sound machines, announced today the launch of the Sound+Sleep Therapy System product line with sleep medical device provider, Sleep Direct. With this partnership, ASTI continues to expand into the sleep solution sector with products that service the needs of people dealing with moderate to severe sleep health issues.
Through this partnership, Sound+Sleep Therapy Systems including the Sound+Sleep and Sound+Sleep MINI sound machines along with future products, will be marketed and distributed through Sleep Direct retail, SleepDirect.com, and outreach programs to customers.
"The partnership with Sleep Direct demonstrates Adaptive Sound Technologies, Inc. expansion into new markets with premiere resellers who have excellent customers that care about sleep products," said Keith Washo, VP of Global Sales & Marketing. "This relationship accelerates and broadens ASTI's presence, allowing both companies to leverage their collective resources to better serve people in need of sleep solutions."
"We are delighted to launch the Sound+Sleep and Sound+Sleep MINI through Sleep Direct and have this new partnership with ASTI." said Greg Rice, VP at Sleep Direct, "We look forward to offering our customers an expanded portfolio of sleep solutions that benefits our customer base."
About Adaptive Sound Technologies, Inc.
ASTI was founded in 2008 and is the leading supplier of advanced sound masking machines and adaptive audio products. The company's mission, "Adapting audio and improving lives", has been the driving force behind its innovation and product development. Headquartered in the heart of Silicon Valley, ASTI has created innovations in the areas of adaptive audio, ambient noise analysis, and system design that has earned ASTI five patents and additional patents pending. Over 500 million people worldwide suffer from sleep disorders and spend $16 billion annually on treatment. ASTI serves this market with its award winning Sound+Sleep and LectroFan sound machine products. ASTI is also leveraging its adaptive audio technology and intellectual property to deliver ground breaking devices that address the smartphone, tablet, and headphone industries.
About Sleep Direct
Sleep Direct was founded by Daniel Root, M.D. to bring affordable products to patients to treat sleep problems and understand sleep better. The mission of Sleep Direct is to bring the newest and best selection of CPAP machines, masks, sound machines, and equipment on the market. Delivering the best products available for sleep issues at the most cost effective prices. Sleep Direct is a fully authorized dealer of all products carried.
For more information, please visit http://www.asticorp.com
Like us on Facebook
http://www.prweb.com/releases/2016/02/prweb13231753.htm