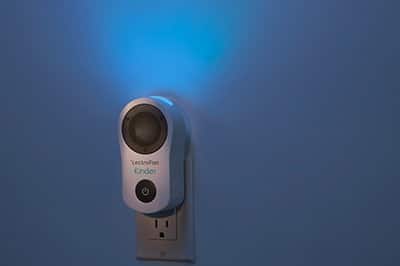 Adaptive Sound Technologies, Inc. Announces Launch of LectroFan Kinder
First-of-its-kind plug-in sound and light machine designed to create a soothing environment for newborns and young children
CAMPBELL, Calif., (October 18, 2017) – Adaptive Sound Technologies Inc., the leading supplier of sleep sound machines, today announces its newest product, the LectroFan Kinder. LectroFan Kinder is a first- of-its kind plug-in sound and light machine that features white noise, fan sounds, nature sounds and lullabies, as well as a nightlight. Using the free iOS or Android smartphone app from any room in the house to minimize disturbances, parents can control the sounds, volume, night light color and brightness of the LectroFan Kinder for complete customization.
The LectroFan Kinder is designed with unique features to create an effective, sleep-inducing environment, including a myriad of relaxing sounds and lullabies in a compact size without sacrificing audio quality. LectroFan Kinder is designed to fit well with any nursery or bedroom décor and plugs directly into a wall outlet without an additional cord, for safety. With a wide array of soft light, night light colors to choose from, parents can create an experience conducive to a great night's sleep.
There are over 75 sounds including lullabies, as well as non-looping nature, white noise, pink noise, brown noise and fan sounds to create unique soundscapes to gently lull a child to sleep. LectroFan Kinder uses naturally recorded sounds that constantly evolve and never repeat, for a real world natural sound experience that is different from any other sound machine on the market.
"LectroFan Kinder is the latest in our line of best-selling LectroFan and Sound+Sleep devices that is precisely engineered to create a sleep-friendly environment for children and parents," said Sam Nicolino, President and CEO of Adaptive Sound Technologies, Inc. "Without adequate sleep, children can suffer negative physical, mental and emotional consequences as they continue to develop. If a child is not sleeping well, the parents are also not sleeping well. With the LectroFan Kinder, we've set out to create a first-of-its kind, smart product designed to help young children sleep soundly throughout the night and put parents at ease."
The LectroFan Kinder is now available for purchase at soundofsleep.com for $79.95.
About Adaptive Sound Technologies Inc.
Adaptive Sound Technologies Inc. is bringing relief to the estimated 50-70 million adults across America who need more consistent, quality sleep by making the only digital, non-looping sleep sound machine on the planet. Founded by industry leaders with diverse tech backgrounds, the Silicon Valley company is improving how people fall asleep with top-selling brands, Sound+Sleep and LectroFan.
Want to be in the know?
Join our VIP list.
*We never sell or share your information.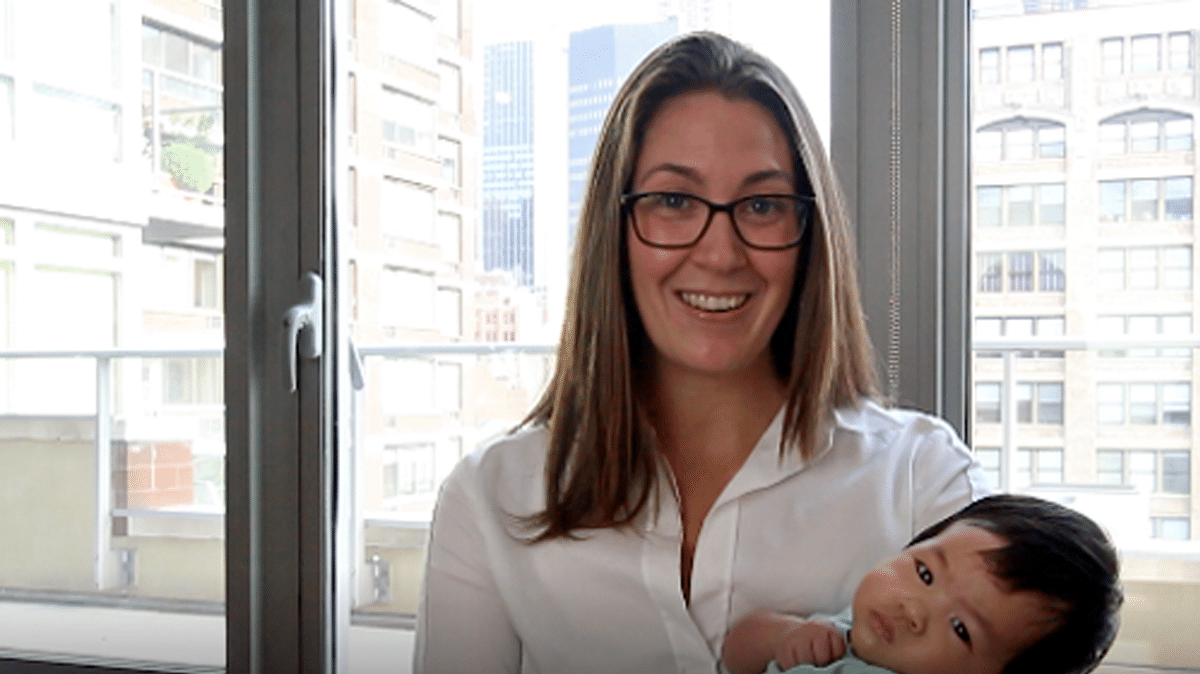 Don't just take our word for it.
We don't take the term "sleep like a baby," lightly. We know you don't either. Want advice from a baby whisperer? Our sleep trainers understand.