Sound+Sleep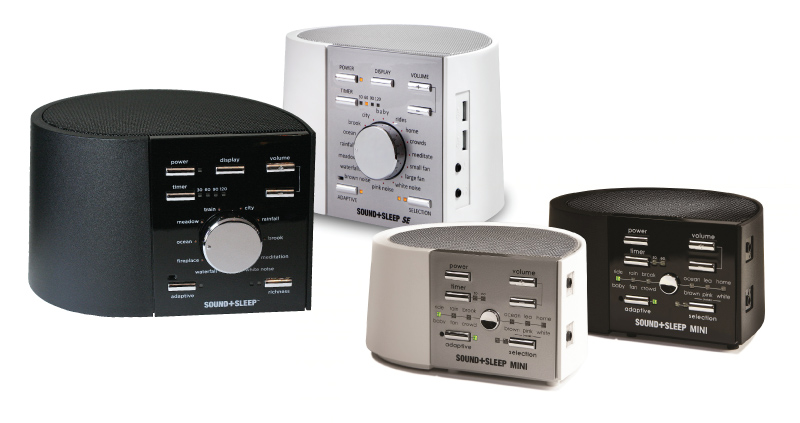 Enjoy a Better Night's Rest, The Natural Way
Nothing beats a good night's sleep for being ready to take on the challenges of a new day. Sleep sound machines help you get the rest you deserve with soothing background sounds designed to block ambient noise and put you at ease. The Sound+Sleep, Sound+Sleep MINI, and our flagship Sound+Sleep SE provide innovative features and technology that we think will give you some of the best sleep you've ever had.
Sound+Sleep: Advanced Sleep Sound for Your Home
Our original Sound+Sleep offers sound profiles scientifically engineered to promote relaxation, renewal, and deeper sleep. Unlike other "White Noise" sound machines, they use naturally recorded, high-definition sounds that constantly evolve and never loop, eliminating all audio repetition for real-world natural sound experiences. It's AC powered for home use and has a 3" high fidelity speaker for lush, detailed sound.
Sound+Sleep Sound Sampler
Sound+Sleep has 10 sound families, each with its own unique variations. Here are some samples:
Brook

City

Fireplace

Meadow

Meditation

Ocean

Rain

Train
Sound+Sleep MINI: Better Sleep, Wherever You Are
The Sound+Sleep MINI is the compact, battery-powered version of our Sound+Sleep sleep sound machine. Just like the original, it provides you with realistic, natural sound environments and white, pink and brown noise programs so you can get a good night's rest.
Having trouble falling asleep in unfamiliar environments, or are noisy hotel rooms an issue? Getting a good night's rest is one of the best ways to overcome jet lag, and what's why we created the Sound+Sleep MINI. At just 4.5 inches wide and 6 inches long, it easily fits into your luggage. It's powered by four included AA batteries, AC wall power, or a powered USB port.
The Sound+Sleep MINI is available in black , and white with silver .
Sound+Sleep Sound Sampler
Sound+Sleep MINI offers 12 audio programs, each with multiple options for environment and complexity, for a total of 48 unique audio settings. Here are a few samples:
Ocean

Rain

Brook

Meadow

Noise
Sound+Sleep SE: The World's Best Sleep Sound Machine
Sound+Sleep SE is the world's most advanced sound machine to help you sleep better. Our flagship model starts with the features of the original Sound+Sleep and adds even more unique sound profiles. There's a 3.5mm audio input for enjoying music on the high-fidelity speaker, and dual USB charging points so your phone or tablet is as refreshed and ready to go as you are.
And, like the rest of our Sound+Sleep line, the SE includes our patent-protected Adaptive Sound Technology to put you in control of your environment.
Sound+Sleep Sound Sampler
Sound+Sleep SE offers 16 sound categories, each with four variations, for 64 unique SoundStories. Here are a few examples.
Ocean

Rain

City

Meditation

Meadow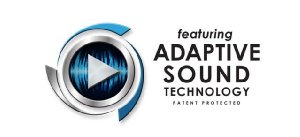 Adaptive Sound Technology (AST) is our exclusive technology for smarter sleep machines. It uses a built-in microphone to listen to your environment and dynamically adjust the volume based on ambient noise levels, so you always have the best listening experience.
We've put a lot of work into making the Sound+Sleep line sound great. You get multiple programs, each with multiple options for environment and complexity, for dozens of unique sound choices. The audio programs are detailed, robust, and non-looping for optimal enjoyment.