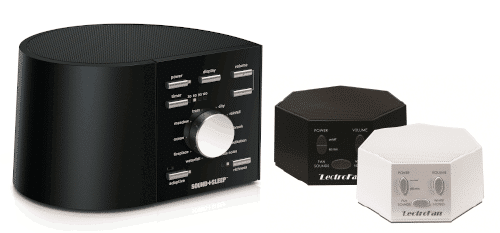 Adaptive Sound Technologies, Inc. was founded in 2008 and is the leading supplier of advanced sound machines and adaptive audio products. The company's mission, "Adapting sound to improve lives," has been the driving force behind its innovation and product development.
Headquartered in the heart of Silicon Valley, ASTI has developed best-selling sound machines like Sound+Sleep and 'LectroFan that redefine the science of sleep. Breakthroughs in the science of ambient noise analysis and dynamic adaptive audio have earned ASTI multiple patents, resulting in innovative sleep products that deliver better sleep to customers worldwide.
The engineering team is led by Silicon Valley executives Sam Nicolino and Ira Chayut, who have over 60 years of technology experience with leading companies like Nvidia, Intel, Sun Microsystems, and Acer Computers. Now they're developing the next generation of innovative sleep products to help you relax, fall asleep more quickly, and enjoy a better night's rest.
Sam Nicolino
Founder, President and CEO
Sam Nicolino is responsible for steering the company and its technology. Prior to starting Adaptive Sound Technologies, Inc.  (ASTI) Sam was a Director of Strategic Products at NVIDIA Corporation, where he was responsible for the company's PC platform products including substrate design and packaging, quality assurance, manufacturing, and compliance issues.
Previously Sam founded AppNet Inc. where he served as the CEO and Vice President of Marketing. He led the company to its successful acquisition by NVIDIA in 2001.
Throughout his 40 year career, Sam has worked for a variety of leading edge technology companies including: Intel, ATARI, Silicon Compiler Systems, SUN Microsystems, and National Semiconductor Corporation.
Sam holds a MSEE and a BSEE from Iowa State University.
Ira Chayut
Founder, VP of Engineering
Ira Chayut's areas of responsibility include design, engineering, and ASTI's day-to-day operations. Ira is a highly-accomplished engineer and manager, having held technology leadership positions in numerous Silicon Valley firms. As an entrepreneur, he co-founded dotRocket, Inc., a start-up that developed an HTTP compressing proxy. Ira also developed design automation software used by large multinational chip design houses and leading-edge start-ups. He also co-invented the network file server appliance. Ira's past roles include Verification Architect at NVIDIA, Software Vice President at dotRocket, Director of Logic Design and Verification at Cradle Technologies, and Director of Engineering at Rockwell Semiconductor. He has been granted patents covering adaptive audio, CPU architecture, integrated circuit construction, and system verification. Ira holds a MSEE from the University of Illinois and BSEE from The Cooper Union.
Sid Faulkner
Chief Financial Officer
Sid Faulkner has more than 35 years of experience in finance and operations management experience in venture-backed technology-based companies. Most recently he was with CliQr Technologies (acquired by Cisco Systems in 2016), Ciranova, Inc. (acquired by Synopsys in 2012) and Altos Design Automation (acquired by Cadence in 2011). Mr. Faulkner holds a Bachelor of Science degree in Accounting from the University of Florida.
Brian Brockhouse
SoundStory Production Manager
Brian Brockhouse leads the ASTI SoundStory development team. He designs the SoundStories and edits the individual sounds that tell each story. Brian holds degrees in English and Computer Science from Iowa State University.
At Hewlett-Packard and San Jose Jazz, Brian worked as a programmer and data architect. He is a bass player and composer with Silicon Valley jazz favorites including Octobop and VJB.
Jack Conway
Customer Service and Support Manager
Jack Conway leads the ASTI Customer Service and Support department. Jack comes to ASTI after a 25 year career managing customer service in the home loan industry with firms including MetLife.
Jack is a musician and prolific composer. Conway performs with the jazz groups "Octobop" and "Tuesday Night Live" in Silicon Valley.
Rafael Pelayo
MD Sleep Specialist, Clinical Professor, Psychiatry and Behavioral Sciences—Stanford Center for Sleep Sciences and Medicine
Residency: Albert Einstein College of Medicine (1993) NY
Fellowship: Stanford University School of Medicine (1995) CA
Board Certification: Sleep Medicine, American Board of Pediatrics (2007)
Medical Education: Albert Einstein College of Medicine (1988) NY
Harry Dickinson
Early stage technology company consultant and board member
Industry experience includes semiconductors, software, intellectual property, consumer electronics and EDA. Former Senior Executive at Bigfoot Networks (acquired by Qualcomm), Artisan Components, Inc. (acquired by ARM Ltd.), and Cygnus Solutions (acquired by Red Hat, Inc.).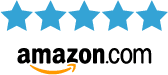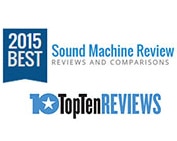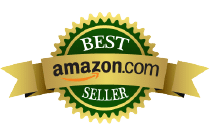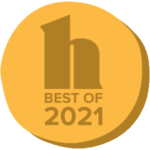 Excellent product. Have had two of these for a few years now, couldn't be more satisfied.
Perfect! My husband has insomnia… It would be worth a million dollars to me for him to get a good nights sleep. And this machine has really helped.
I now sleep better then ever! I missed the sound of a fan at night in the winter. Perfect for me.