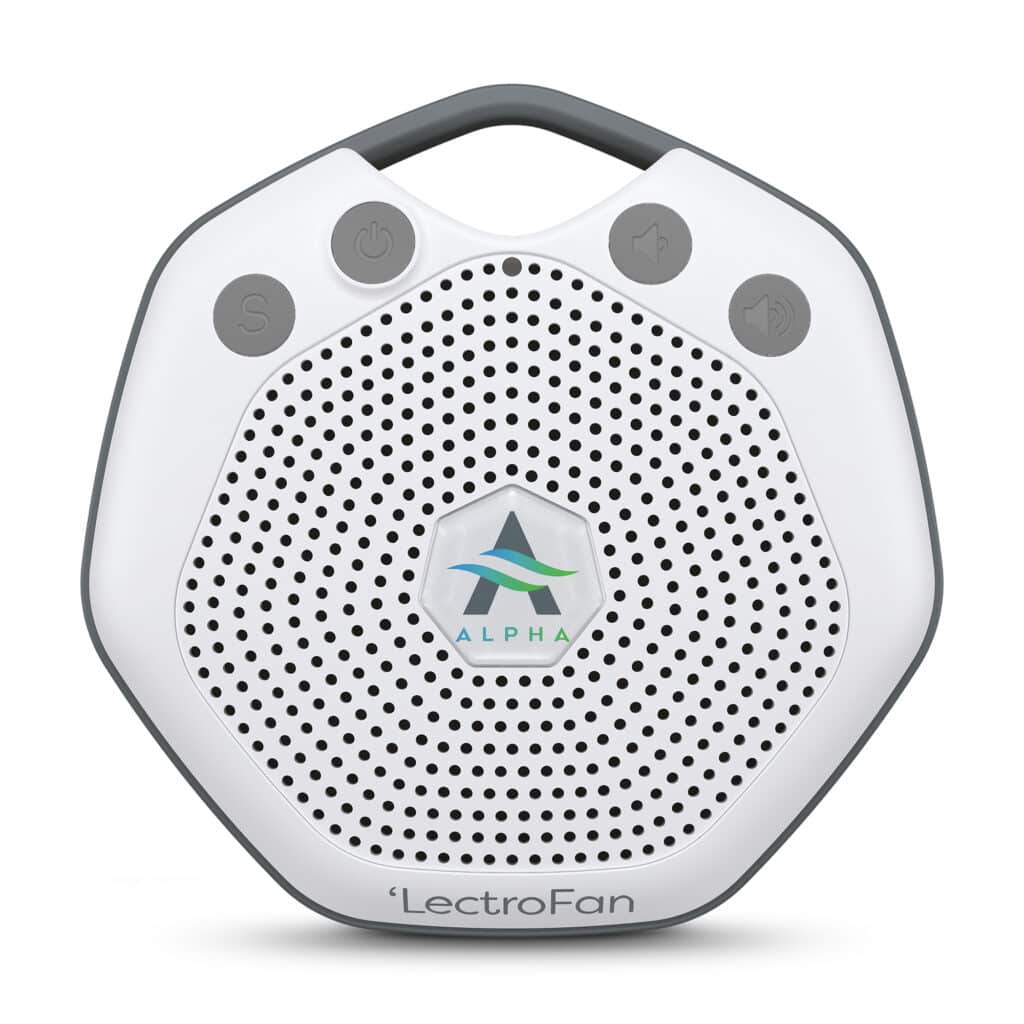 The next big thing for your little one.
Lectrofan Alpha is the small wonder that you'll want to take with you anywhere you go with your little one. It plays your choice of seven gentle, soothing sounds, including a heart beat, two different fans, two white noise variations (pink noise and brown noise), and two variations of ocean waves. It recharges with the included USB cable, so there's never a need to bring batteries, and it plays for up to 40 hours per charge at normal volume. The included clip makes it easy to attach to car seats, cribs, strollers, or just about anything.



How to Set Up and Use your LectroFan Alpha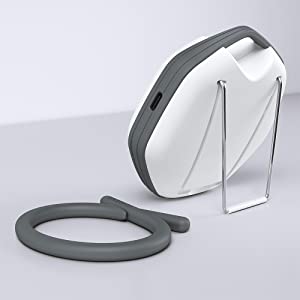 Pop out the built-in foot to rest it on any flat surface when you're at home. When it's time to go, use the clip to attach it to a stroller, backpack, car seat, or just about anything.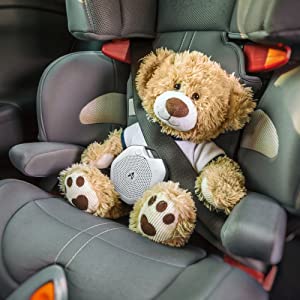 The small size will make it an indispensable part of your go bag. It can play for more than a day on a single USB charge, so you don't need to stop the action to plug it in.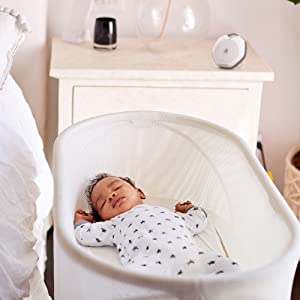 Choose from seven sounds, including a heartbeat, two fans, pink and brown noise, and two gently rolling surf sounds to distract and sooth your infant or toddler.
From The Sleep Experts
---
At ASTI, we do just one thing: sound machines for better sleep, relaxation, and privacy. LectroFan Alpha is the latest model in a product line that's conceived, designed, and proudly supported by our team in California.