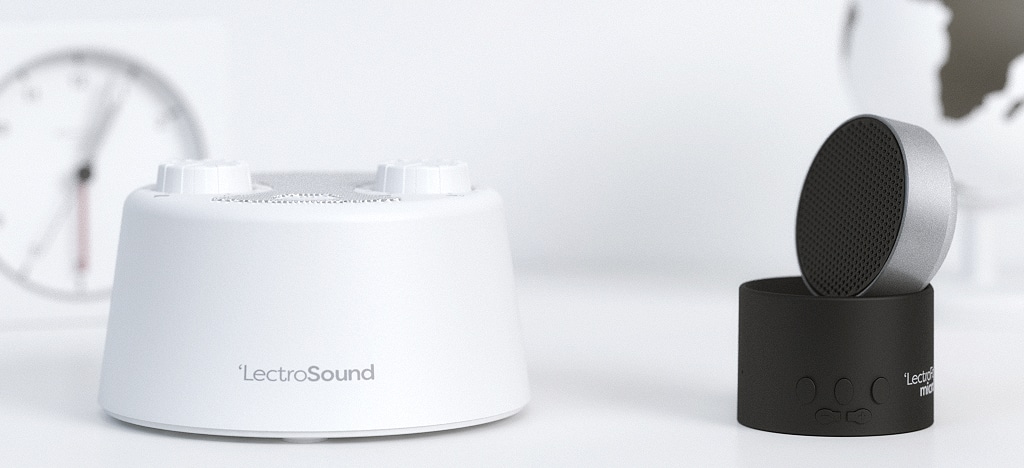 Introducing the
LectroSound and LectroFan Micro2
We are proud to announce our latest solutions for enjoying better rest, relaxation and sleep.
LectroSound provides the beautiful simplicity of warm, rich white noise. It uses a new, exclusive analog design for fine-tuned customization and truly random noise generation.
LectroFan Micro2 is a fresh take on our portable Bluetooth speaker with built-in sleep sounds. It has a new, improved interface and an additional ocean surf sound for more variety.
At home or on the road... life is better when you're getting better sleep.