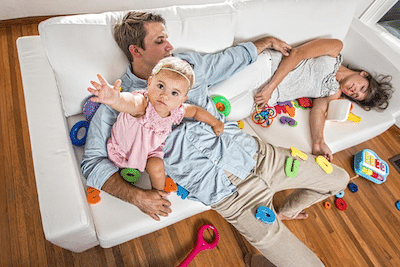 When it comes to parenting, traditional views of family often come to mind.
Mom is purposeful yet sometimes portrayed as the reluctant nurturer of the family. She is the ultimate care taker. She endures sleepless nights and stays up all hours with a newborn and/or sick, restless children, while the father is pictured in the background at a distance. Dad snoozes in an easy chair, soaking up all the comfort of the household a frazzled mom provides while she keeps loud little ones and housework at bay.
However, this Polaroid snapshot is quickly fading and roles within the family dynamic are changing.
Dads are taking a more active role in child rearing. Studies show fathers are more involved in caretaking and balancing the work necessary to grow a healthy human, which is an incredibly good thing for the entire family. This includes turn taking with sleepless infants, assuming responsibilities for their share of the housework and more regularly, deciding as a family to stay at home while the wife works outside the home.
This also means getting a limited share of the right amount of sleep. While dads may work with their partner on a time allotment to sleep, a myriad of things can prevent them from actually getting quality shut-eye. Here are a few reasons why:
Stress at home / at work
A study a few years ago found after surveying a group of new parents, that mothers often overestimate the amount of sleep dad receives and dads overestimated mom's crankiness, which makes for a very stressful family dynamic filled with assumptions and resentment. Further in 2012, a study surveying fathers found that they got less sleep and still worked "long hours" away from the home. The work time did not decrease even though the amount of sleep did. Some moms would rightfully say "welcome to my world," and we would validate that notion. However, we would also agree that lack of sleep for anyone is not a good thing.
New dads and postpartum depression
The new environment, emotion, purpose and responsibility a baby brings can contribute towards the feeling of that which once was, is now completely out of control. Being unsure of how to care for your infant and how to support your wife can be stressful. Postpartum depression can add to this, and as a result pile more stress on an already extreme situation.* While medical professionals attribute postpartum depression to a hormone imbalance post birth, many believe that caring for moms going through this type of depression can be difficult and result in many ailments including lack of sleep.
Inability to relax
Male or female, we all agree being the caretakers for our families can be stressful. In our recent blog post, A Natural Solution to Restless Sleep, we explored how day to day activities can wreak havoc on healthy sleep patterns, resulting in a desperate cycle that involves our inability to cope and manage life effectively.  Being intentional and not leaving sleep up to chance (as much as within our control), is important to getting the right amount of quality sleep and sound machines can help with this. Uncontrollable circumstances aside, building in time to wind down is important in getting quality sleep.
 Active dads need sleep too
The take-away is it requires a lot of work to manage a household. With our ever changing economy, the increased demand to gain more education that might result in better employment opportunities all driven by the desire to give our family the best in quality of life, we can become overwhelmed and sacrifice our sleep and health. It's important to have perspective.
Dads and moms, your family needs you to take care of yourself and get the rest you need. If you or your partner is not getting enough sleep speak up. Addressing the problem, even with external help will help you to be the person that your family needs you to be.
*If you or your partner is struggling with postpartum depression contact your local health provider, or call Postpartum Support International, 1-800-944-4773.
Sources:
Live Science.com: The Science of Dad: https://www.livescience.com/37435-fathers-importance-kids.html
For New Parents; Dad May Be the One Missing the Most Sleep: https://www.npr.org/sections/health-shots/2016/04/05/473002684/for-new-parents-dad-may-be-the-one-missing-the-most-sleep
Sad Dads: Men Suffer From Postpartum Too: https://www.parents.com/parenting/dads/sad-dads/
Want to be in the know?
Join our VIP list.
*We never sell or share your information.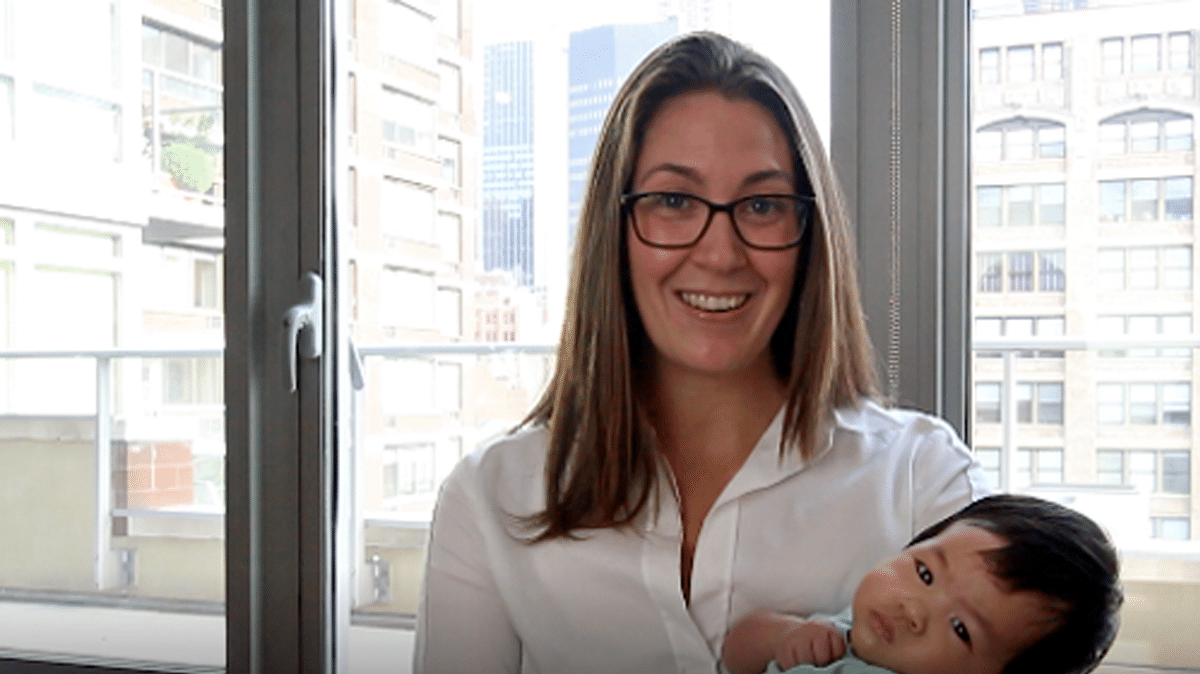 Don't just take our word for it.
We don't take the term "sleep like a baby," lightly. We know you don't either. Want advice from a baby whisperer? Our sleep trainers understand.