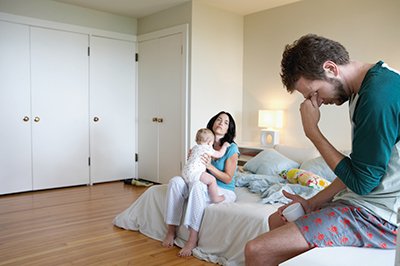 There's tired… and then there's parent tired
The joy of bringing your newborn home is a wonderful feeling for parents, but the joy of having your newborn sleep throughout the night is incomparable, especially when most newborns haven't developed a consistent sleep pattern and wake up frequently to feed.
According to the National Sleep Foundation, the circadian rhythm, or sleep-wake cycle, of newborns begins to develop at about six weeks, and doesn't regulate until they are three to six months old. Infants also have a more sensitive ear canal than adults at this stage, making them hypersensitive to a variety of stimuli in the house. When trying to sleep, they often wake due to loud noises or surprisingly from an environment that is too quiet. This can be due to the noises they grew accustomed to while in the womb.
Recent findings from the Royal Postgraduate Medical School at Queen Charlotte's and Chelsea Hospital in London have shown that one way to help your newborn sleep better is by introducing them to noise machines.
Life as a New Parent
In tandem with the gratification of bonding with your new child comes exhaustion you've never known. Loss of sleep and exhaustion are symptoms of becoming a new parent. When bringing a newborn into your home, sleeping through the night means sleeping for at least more than two or three hour stretches. Since you as a parent sleep when the baby sleeps, that means you are sleeping in two or three hour increments as well.
While parents may naturally put themselves second, sleeping is as important for children as it is for parents. Sleep deprivation has been shown to have serious effects such as accidents, decreased awareness of the baby and can be a contributing factor in postpartum depression.
The Solution to Parent's Exhaustion
To aid in more consistent and restful sleep patterns, recent findings have shown that one way to help your newborn sleep better is by introducing them to noise machines. The new LectroFan Kinder is an ideal solution to helping your newborns sleep better at night, ultimately helping you sleep.
LectroFan Kinder is a first-of-its kind plug-in sound and light machine that features 75 sounds including lullabies, as well as non-looping nature, white noise, pink noise, brown noise and fan sounds to create unique soundscapes to gently lull a child to sleep. LectroFan Kinder uses naturally recorded sounds that constantly evolve and never repeat for a real world natural sound experience that is different from any other sound machine on the market.
LectroFan Kinder is designed with unique features to create an effective, sleep-inducing environment in a compact size without sacrificing audio quality. Its sleek and discreet design fits well in any nursery or bedroom décor and plugs directly into a wall outlet without an additional cord for safety. With a wide array of soft light, night light colors to choose from, parents can create an experience conducive to a great night's sleep. To avoid waking the little ones and to ensure less trips to the child's bedroom or nursery, parents can control the sounds, volume, night light colors and brightness of the LectroFan Kinder with the free iOS or Android smartphone app from any room in the house.
You can buy LectroFan Kinder here for $79.95.
Want to be in the know?
Join our VIP list.
*We never sell or share your information.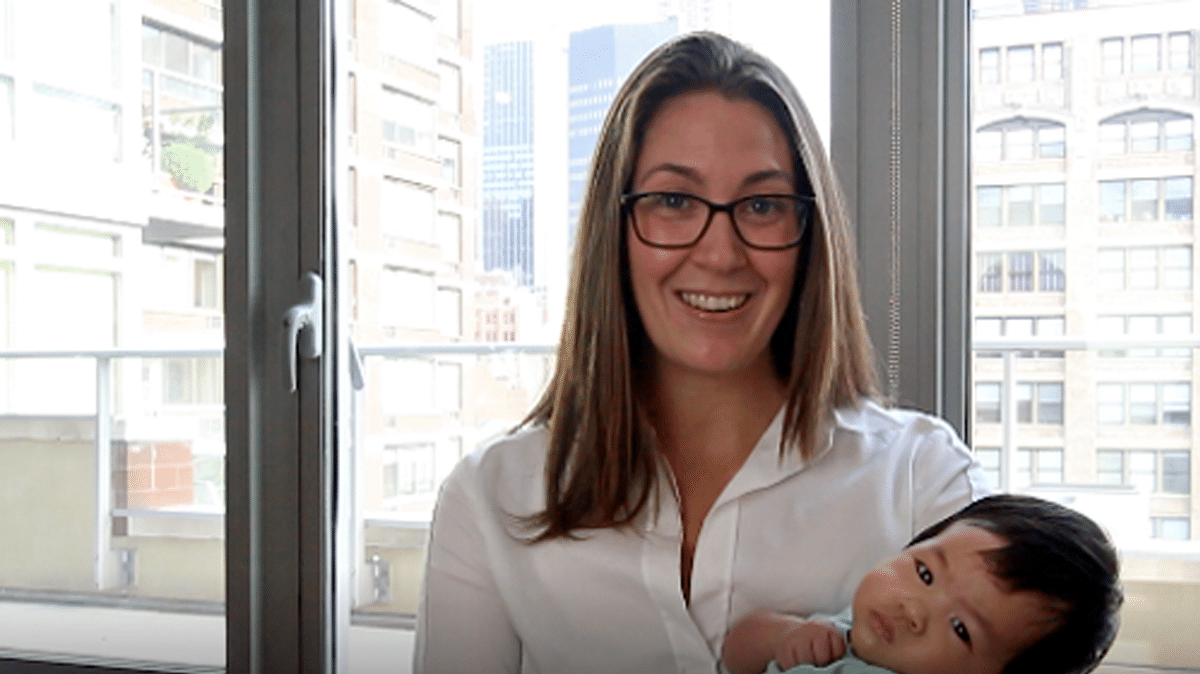 Don't just take our word for it.
We don't take the term "sleep like a baby," lightly. We know you don't either. Want advice from a baby whisperer? Our sleep trainers understand.